Guaranteed web management
Replace own work or worries with employees by outsourcing processes which you do not like or do not have sufficient skill or time for them. Gamearter's long term service of guaranteed website will help you cover exactly the matters you need.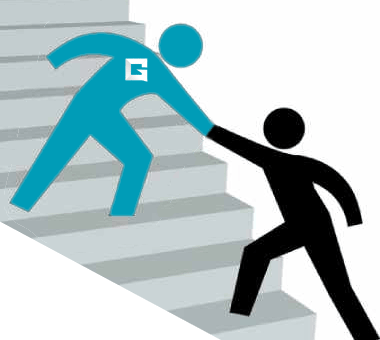 Service content
Content of the service is driven by clients' needs and requirements can be different for each website. Following list contains all services we are able to provide within our service.
Content management
Adding new games including controls, description and media kit (thumbnail image, preview video, sharing and notification image) and keeping them functional on the website.
Website management
Routine site maintenance and management. We will take care to keep your website up to date, without spam, bugs, broken pages, and reported violations in Google Search Console.
Monetization optimization
Keeping and managing best performing ads in an optimal location on the website, adblock recovery service, checking proper functionality of monetization channels and prioritization of good games providing revenue share.
Website improvements
Changes on your web leading to filling regulations (GDPR, ePrivacy), increased user engagement, better SEO optimization or bringing new features developed for simple and mass-use on gaming websites.
How it works
1

Quick online Consultation

We will look at your website and consider whether we are able to fill your requirements. Once we find a common path to reach your goal we will record agreed terms into a binding contract.

2

Start of testing periode

Once you provide us access to your website components we need for our work (server / hosting, databases and administration), we start 1-month long testing periode during which we manage your website manually and you have an option to get own experience with the service.

3

Connecting of the website with GameArter API

After a successful testing periode ending in mutual satisfaction we will connect the website with our API via which we will automatize daily operations required by the contract.

4

Do what you love. Calmly move to Bahamas, now others work instead of you!

Your website - our worries. We manage your website via our automatized processes as well as by personal work and monitoring.
Benefits of using the service
It sounds like a cliché, but it's true.
Cost optimization
Finding quality games, preparing them for publishing, communication with partners any many other things - it costs too much time and energy. We do the same, but for multiple websites with a similar invested energy which allow us to invest more time and experience to each part to deliver better results for a lower price.
Increased revenue
Management of multiple websites provide us extra experiences with various ad providers, selecting optimal spaces for ad units, types of creatives and setting proper monetization strategy. Moreover, with more users visiting websites in our management we are more relevant for ad providers which allow us to get better deals with them.
No worries
Related work guaranteed by the contract you need to only watch statistics and our results, alternatively provide us valuable feedback. The important is, that you can invest your time to things you love or will make you more money. Once you stop see a value in our service, you can terminate the contract from month to month.
Pricing
Pricing is very dependent in quantity of work we will do on the website. However, activation of our service costs $1,000 (connection with API) with minimum monthly fee $500. Monthly fee is a fixed amount of money within which your website will receive all the care ordered by the contract. We are able also to do extra work from time to time on the web with a discount within our paid services.
Basic package for $500 guarantees 60 added games a month, however, our average number of delivered games is 90 a month which mean $5.55 per game. Moreover, within the price you moreover get regular checks of functionality of the games on the website. This package can be used as a replacement of an employee working on a content management of your web.
Websites in our management
Join on the board and make your life easier!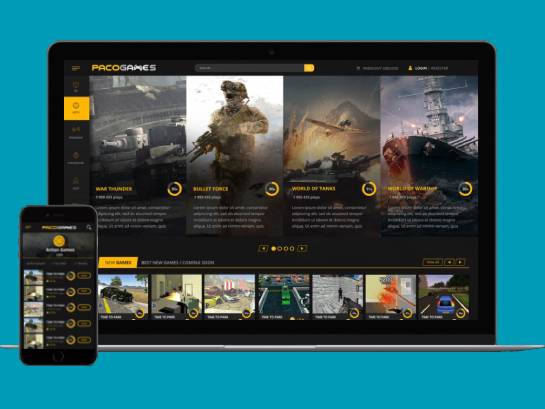 PacoGames.com
Complex gaming website with multiple features and language versions.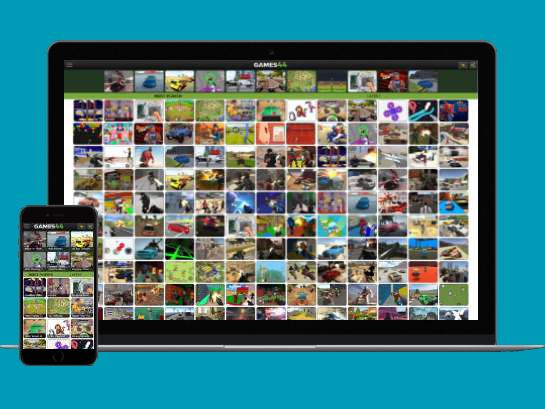 Games44.com
Simple gaming website with simple and clear web design.