Advertising platform switcher
Take services and solutions offered by the best performing ad companies and platforms in your benefit to reach the highest possible revenue from each ad unit.
A programmatic automated solution that compare CPM of various ad platforms and keep active the best performing one.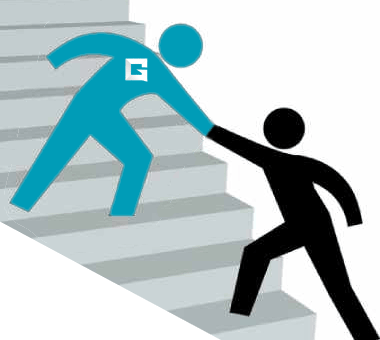 We are not specialists in serving the best advertisement content for your web like a lot of advertising companies that promise it - instead, we offer a solution that help you select from the bunch these specialists and compare their results each other.
Ads for websites
Monetization through advertising is the simplest, most widespread and popular type of web content monetization.
Smallest websites usually use Adsense (or alternative program of the same type)
Middle size websites use a service provided by an advertising agency
Biggest websites may have own advertising department
Adsense is an advertising program for content sites operated by Google. It allows simple running of ads from the Google network. Webmaster has full control above ad placement, frequency of displayed ads and their type. Webmaster has 68% share of ad revenue.
Advertising agencies are middle man between websites owners and advertisers. The goal of these agencies is to monetize a web by the best possible way. This monetization is usually based on using of solutions that allows to fill ad web spaces by the best performing ad units (ads from an adExchange, use of header bidding), displaying non-traditional ad formats and direct sales of exclusive ad spaces to advertisers. All these actions should lead to higher ad revenue. Advertising agencies usually work on basis of revenue share (usually 30-15% cut).
Advertising department does basically agency work and make sense only if operation costs are lower than fee required by agenices. One big benefit of own agency department is full control above ads and used solutions.
GameArter's solution is intended for websites owners with interest to keep their revenue as high as possible. Performance of every ad agency as well as own department may vary over time - sometimes it may be beneficial to switch between more ad providers - adsense / ad agencies / own advertising department or combine them to take benefit of each and boost your web revenue to maximum. Ad performance of any ad source is usually different for every ad unit and country - sometimes it makes sense to have more active ad providers on the web at the same time.
How it works
1

Quick online Consultation

You will share your issues and goals with us. Whether you are looking only for one-off recommendation of an ad agency or provider to work with or you are interested in a more complex solution that would help you keep your ad revenue high in long-term.

The product of consultation is clear instruction for job order including expected price.

2

Custom work

Within custom work - based on order instruction - we will help you optimize ads, their placement, types, select ad networks, connect them to websites inventory, process automated tracking and comparation of their performance and implement automated selection of the best performing ad provider for each ad unit. Just everything you need. Simply, we can effectively automate whole process for making money through ads.

3

Introduction to the solution

We will explain you how our solution work and how you can manage it. All is very simple and UI based, including visualisation of individual ad partners and unit's performance.
Benefits of using the service
A partnership with ad providers based on real data, not nice words about current and future performance.
Increased revenues
Compare the actual performance of various ad providers and prioritize the ones with highest revenue per thousand ad impressions. Do it automatically on a daily basis for long-term best possible results.
Beside selection of the best ad providers we can help also set multiple A/B/C... tests to find optimal ad placements and way of ad loading to keep your website fast to laod and fresh to look. We also may load affiliate or different type of ads for users with adblocker solution.
Protection against inefficient companies and scams
Every agency claims that their solution is guarantee of increased revenue about tens of percentages. Unfortunately, often the opposite is true and their performance is far worse than even basic AdSense. Moreover, ad agencies usually require to be active for a longer time periode to set all processes required for reaching good results. Every day of this testing periode can mean loss of profits if the agency do not deliver promised results at the end.
If we find an ad company which do not fill their promisses or even do not pay money for sold inventory, we push it to blacklist and warn our partners from cooperation with such company.
Bugs elimination
Website owner usually lose full control over his web when outsourcing website monetization. It is due to existence of additional 3rd party scripts on the website managed by the ad agency. These scripts are placed there for option of control and management of advertisements. These scripts like any other software may contain a bug which affect functionality of a website whete the scripts are (typically clear whole page content, stuck a user on black screen, do not provide required callback...). This all and many others may happen and in fact it are quite commont things. It is because ad agencies often update their scripts without exemplary functionality check on all sites.
We have experienced manz situations and improved our own solutions to be able to detect and eliminate this tzpe of issues. Also there is needed to have a quick option to switch at different ad agency / solution if this happens to prevent harassing users by "malfunctioning site" and lose of revenues.
Pricing
We provide pricing based on order requirements. We deliver functional and tested solution for a single payment. We also manage our solution based on request for additional fees or clients may pay monthly subscription and have our solution regularly updated. There is also possible to buy active management of ad inventory if required (= we would actively manage connected ad services for you).
Websites where we use this service
Join on the board and make your life easier!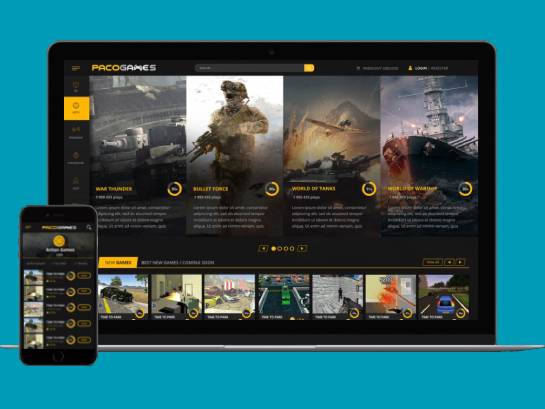 PacoGames.com
Complex gaming website with multiple features and language versions.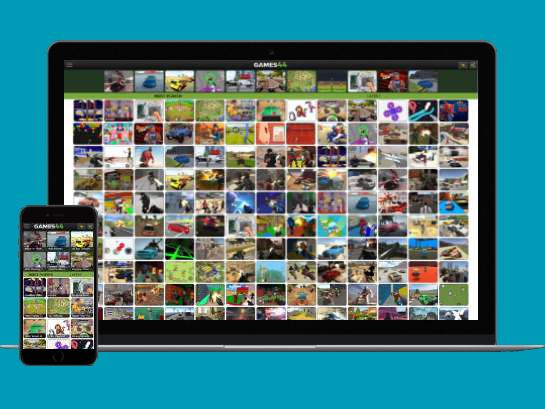 Games44.com
Simple gaming website with simple and clear web design.