Technical web optimization
Page speed, performance limits, technical SEO and costs are often overlooked metrics for their complexity although their importance is growing fast. GameArter can diagnose red flags plus opportunities, report them clearly via numbers, and convert them into reality.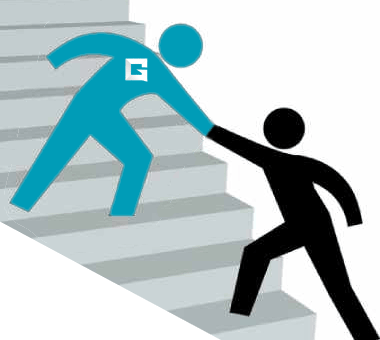 On-page SEO
What is it?
SEO (acronym of Search Engine Optimization) is a field dealing with 3 main elements of every website - technical matters, content and UX - to achieve higher satisfaction of users and better positions in searching.
Why to deal with it?
Search engines such as Google want to response users at their queries with the best possible content deliveried in a friendly form. Well set up website with quality content is must-have thing for all websites aiming at users coming from searching via most used search engines.
Quick check of current state?
There are many free SEO checker tools, but none of them provides complex detailed overview for all aspects of on-page SEO. However, use of them is good start to get basic view at SEO state of your website. Try e.g. very simple tool SeoTesterOnline.com.
What and how to improve
We will check whether users, Google and other search engines understand to the topic and content of your website, whether the content is placed on pages correctly to fill required goals. Every quality website must be simple to use, helpful and traceable on basis of keywords.
Web Speed
What is it?
Web speed, alternatively page speed is a time necessary for load of a webpage in a user device. There is many states occurring during the load, while the most important ones is time of first visible content, its full load and first possible user interaction with the page.
Why to deal with it?
Internet users expect immediate reactions at their interactions. There is many case studies converting every extra second of load time into lose of users and revenue generated by them. In addiction of users experience by using your website, page speed is important factor also for SEO.
Quick check of current state
Most known and probably best free tool for checking of page speed is Google's PageSpeedInsight. Fill url of your website and check results for desktop and mobile device. You can also look at more tips for page speed optimization in our blogpost.
What and how to improve
We will complexly deal every part of a web - its server and client side as well as all internal and external resources used on the web - to find the optimal way to deliver content into users device in a shortest possible time with minimum costs.
Web Performance
What is it?
Every website is created for certain purpose - provide an information, sell a product, allow users certain action.
Why to deal with it?
Increase efficiency of your work. Although time and money needed for operation of website is a constant, return of the time and money is highly depandant on real performance of a webpage.
What and how to improve
We will analyze whether the page has optimal structure to achieve its purpose. On basis of multiple parallel A/B tests we can track various business opportunity of minor and major modifications on a page in a short time to get useful data for minor and major redesign of webpages with a goal to increase performance of website and help to fill set goals.
Web operation costs
What is it?
Operation of every website costs money. Money for hardware, software, services and workers.
Why to deal with it?
Lower operation costs with constant web performance results mean higher income for website owners. Low operation costs are also competitive advantage.
What and how to improve
We will look at most costly parts of the web and its operation and opportunities in their reduction by switching at different cheaper but same quality solution, automatization of processes, dealing about discounts and so on.
Pricing
Pricing are dependent on amount of work contained in the service. Get In touch with GameArter team for preliminary estimate of the price of the service.